Benefits
One Line, One Partner
 One partner for your turnkey bulk packaging line
 Complete consistency throughout your Pattyn line
 Safe & easy palletizing of boxes
 Skid mounted for fast installation & startup
High Autonomy & flexibility
Continuous flow

assuring optimal

operational efficiency

Matches your line speed

Perfect box positioning & consistent palletizing

Wide variety

of

box types & sizes

can be handled thanks to the Pattyn experience in several markets
Product description
CEPAL Palletizer
The CEPAL Robot palletizer is a perfect fit for your existing line or can complete a new Pattyn packaging line. 4 standard configurations are available and provide a plug & pal solution. Thanks to the robot mounted skid, the installation on site is easily & quickly fixed.
Standard equipped with a 15" HMI, offering a user friendly interface and the possibility to create your own pallet recipe. The 4 standard configurations run up to 8 cycles /min.
Pattyn also offers customized palletizing solutions. For each customized project we define your specific needs. If you require multiple infeed lines, different box & pallet positions, a specific type of gripper or robot, Pattyn provides you with the best possible palletizing solution.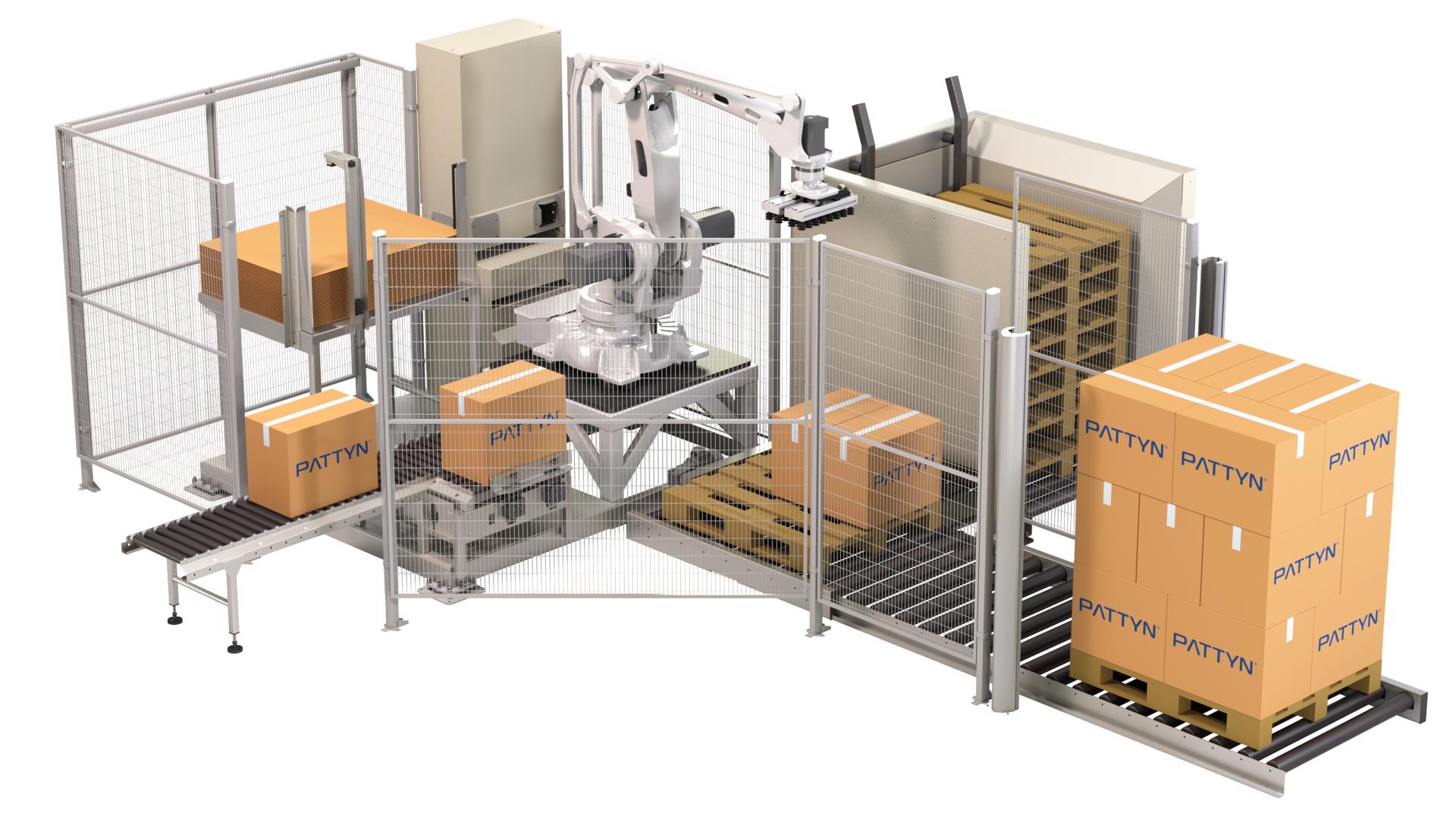 Download Datasheet
Discover the benefits and technical specification
of the CEPAL in one handy datasheet.
Containers
Case dimensions
Min. L.300 x W.200 x H.100
Max. L.700 x W.420 x H.450
Pallet dimensions
EURO Pallet 800 x 1200 x 150mm
UK Pallet 1000 x 1200 x 150mm
Optional: GMA pallets 48"x40"x 6 ½"
Optional: Australian pallets 1165 x 1165 x 150mm
Optional: Asian pallets 1100 x 1100 x 150mm
For other dimensions, please contact us.